Poet Craft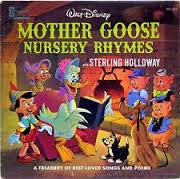 One of my first recollections of hearing poetry as a child was the voice of Sterling Holloway on a Disney LP reciting Mother Goose Nursery rhymes while my sisters and I lay sick in our parents' bed. I have no doubt that those memories were the beginning of what would become a love affair with poetry.
Some years later, my fifth grade teacher, Mrs. Clark, rekindled that love of the sounds of words. Later still, as a bilingual teacher, I discovered traditional children's poems in Spanish. I loved reciting these with students – poems such as: "Luna, lunera, cascabelera…" and songs such as: "Un elefante, se balanceaba sobre una tela de araña…"
From these simple beginnings, I have come to children's poetry. I have a huge collection of poetry books and while I'm a novice at writing and understanding the depth that poetry has to offer, I enjoy reading, listening to, and writing it, as time allows.
Here are a few titles to get you started…