Blue on Blue
Beach Lane Books (Simon & Schuster) | ISBN 9781442412675  
December 2014 | Grades K – 3
Join a farming family as they experience the full range of a thrilling seaside thunderstorm—from the wild wind and the very first drops; to the pouring, pouring rain; to the wonderful messy mud after the sun returns!
With gentle, rhyming text and vivid artwork from Caldecott Medal–winning illustrator, Beth Krommes, this sublime depiction of nature's patterns turns a storm into a celebration.


Centered on a white-washed New England farmhouse and the fields and ocean that surround it, Krommes's nostalgic scratchboard and watercolor spreads bring newcomer White's clipped verse to life. … White's graceful pacing spreads the energy of the storm across the arc of the story, while Krommes's primitive folk art gives a sense of the rhythms of life and nature that recur from season to season, year to year. 

 Publishers Weekly, starred review
Succinct rhymes, measured and musical, trace the arc of the day, from morning to moontime, with astonishing restraint, grace and fluidity. Words land on readers' ears with the pleasing, plodding patter of raindrops. Unexpected word choices endow simple poetry with remarkable inflections…"

 Kirkus Reviews, starred review
The lines of text are evocative and brief, giving children the opportunity to savor the words. The scratchboard-and-watercolor pictures expand the text… offering more to see on each reading. A joyous, pelting, dripping celebration.

 Booklist, starred review
A first-time author and a Caldecott Medalist convey the transformative experience of a rainstorm.

 Shelf Awareness, starred review
Rhyming, spare text augments the striking scratchboard and watercolor illustrations. Round shapes and subtle warm colors create a sense of love and safety despite the storm… a strong choice for storytimes and one-on-one sharing.
"I wish everyone could have a day just like the one portrayed in this wonderful picture book. Just the right amount of text walks the reader through the engaging, richly detailed artwork. It is a day of weather, rollicking, exploring, sunshine, mud, and, of course, the gentle wind down to sleepy time." —Margaret Brennan Neville, The King's English Bookshop, Salt Lake City, UT

 Autumn 2014 Kids' Indie Next List
Notable Social Studies Trade Book for Young People, 2015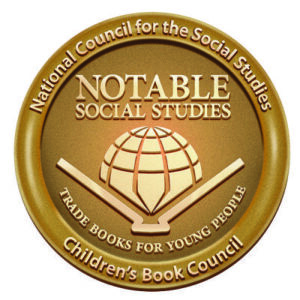 National Council for the Social Studies/ Children's Book Council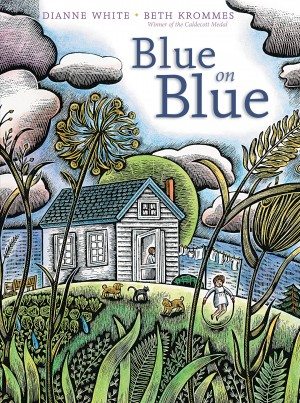 Take a closer look!
Illustrations by Beth Krommes
Teacher's Guide
Right-click on link to save the file to your computer.
BLUE on BLUE Teacher's Guide (pdf)
About the Illustrations
Forthcoming:
Goodbye Brings Hello, illustrated by Daniel Wiseman (Houghton Mifflin Harcourt), June 2018
Who Eats Orange?, illustrated by Robin Page (Beach Lane Books/Simon & Schuster), August 2018
Green on Green (Beach Lane Books/ Simon & Schuster) Illustrator and publication date to be announced